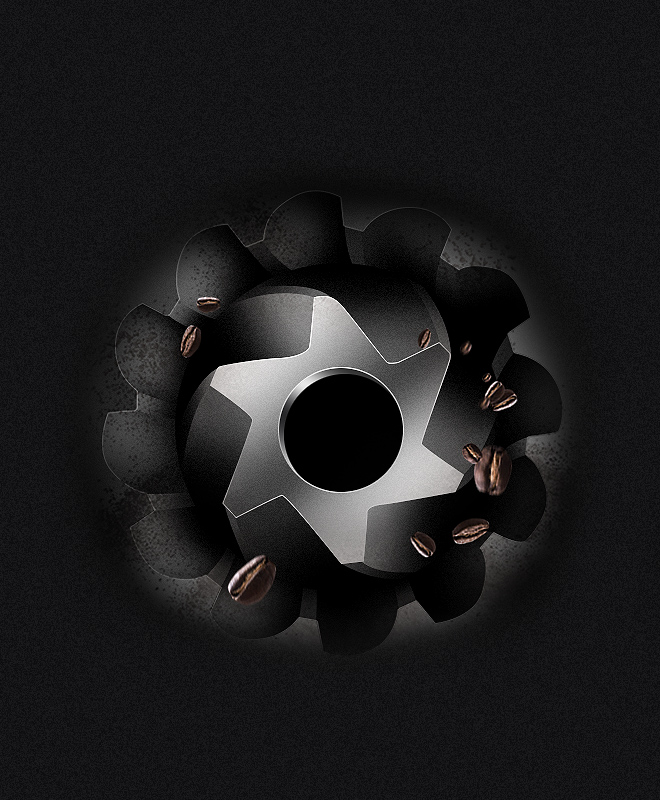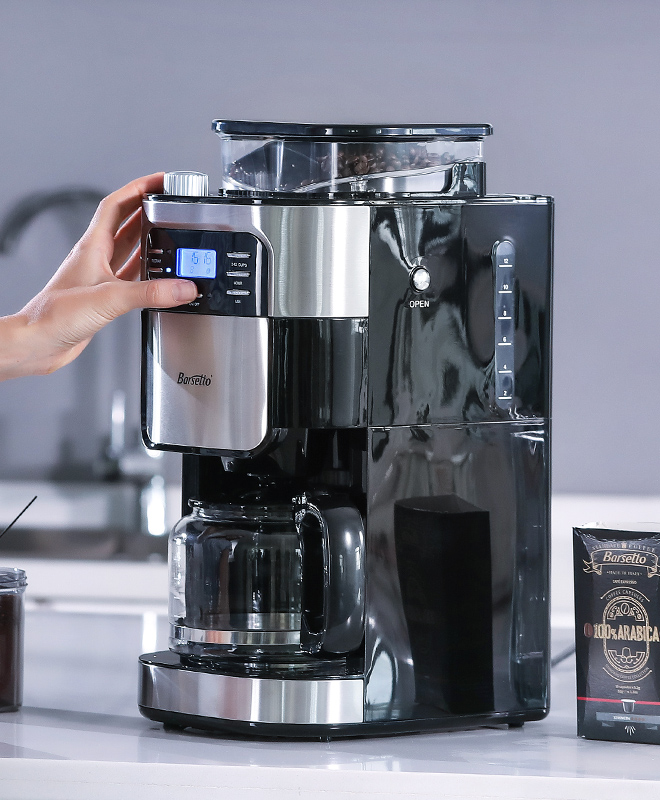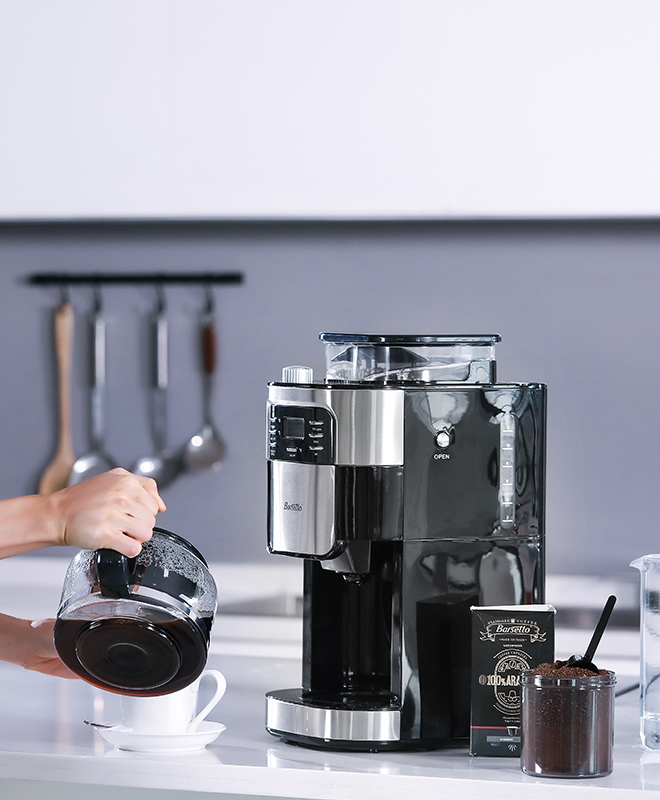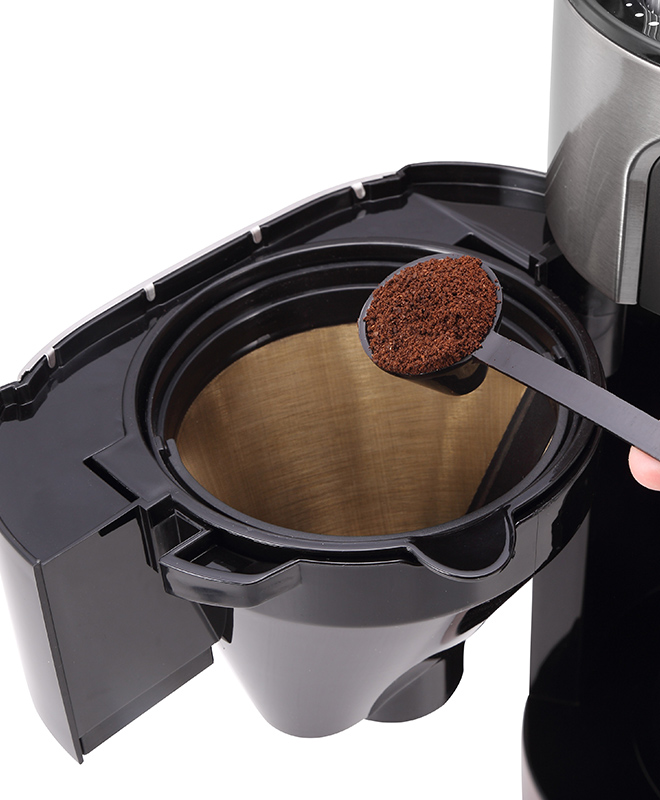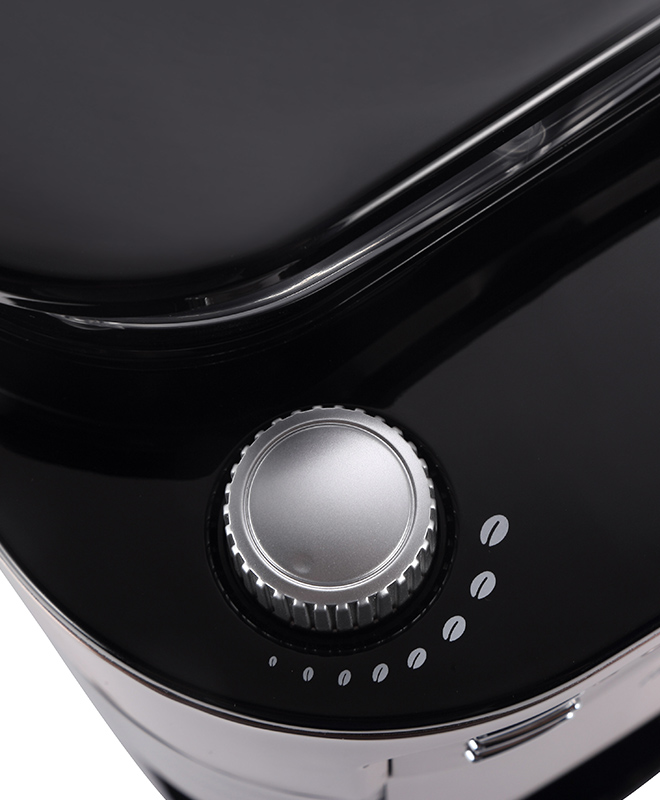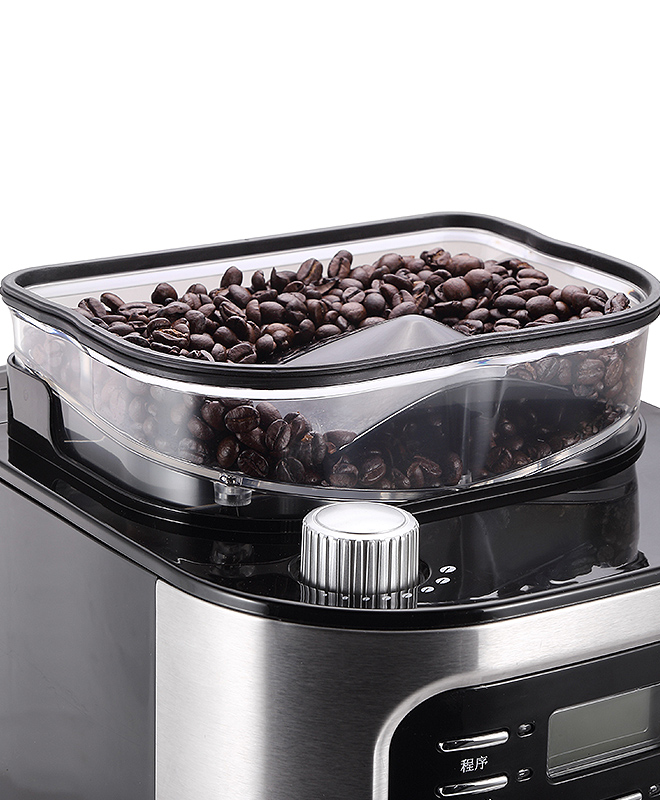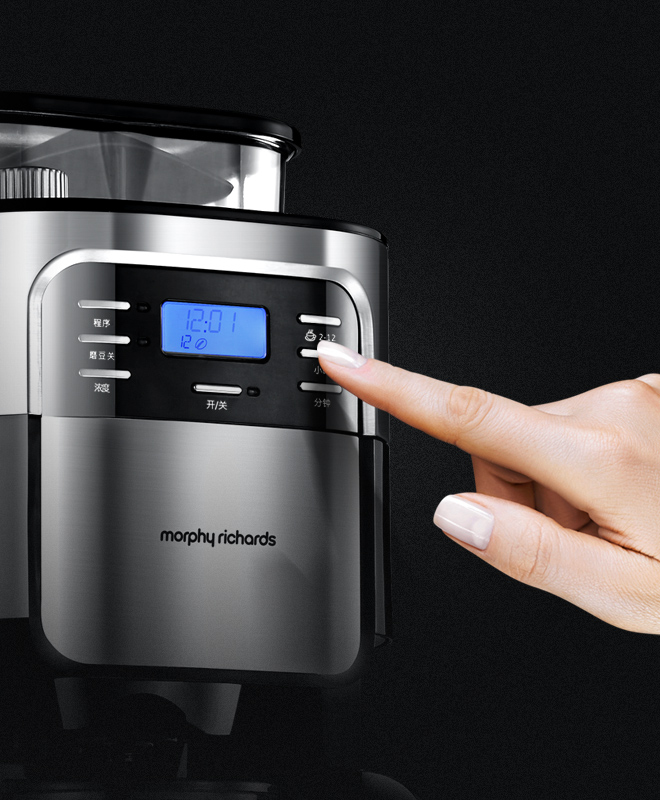 Fully automatic grinding system
Equipped with an integrated conical grinder such as manual grinding with a fineness of 0.3mm. Provide the ideal powder coarseness based on your choice to ensure the best taste.
Setting the flavor as you like
The coarseness of the coffee powder is closely related to the taste presented. This coffee machine offers 3 concentration options (Dark/Aroma/Light), from which you can choose the most favorite flavor mode.
Universal for coffee beans/powder
Suitable for coffee beans and ground coffee powder. Choose to turn off the grinding function and you can brew with the ground coffee powder.
Innovative powder fall structure
This innovative structure eliminates the residual powder of coffee powder through the piping process, so that the coffee in the cup always maintains the freshest taste.
Subtle adjustment of eight degrees of roughness
A precise control of the roughness of powder can satisfy more subtle requirement of coffee flavor and present a more subtle flavor.
Visible powder channel
It is convenient for you to know the operation of coffee powder at any time, and add your favorite coffee mix such as fructose and plant end.
Timing for brewing
Place the coffee ingredients in the bean bin. Set the coffee time in advance. Instantly brew at the point. There are also voice prompts that will not be missed.
Technical parameters
| | |
| --- | --- |
| Dimensions(h×w×l) (mm): | 430×213×314 |
| Output power(W): | 900 |
| Concentration adjustment: | 3 levels |
| Cup size control: | Automatic |
| Automatic power saving: | √ |
| Electric wire storage space: | √ |
| | |
| --- | --- |
| Net weight(kg): | 4.5 |
| Fully automatic grinding: | √ |
| Fine adjustment of roughness : | 8 levels |
| Leakage proofing: | √ |
| Smart temperature control: | √ |
| Capacity of bean bin(g): | 200 |
| | |
| --- | --- |
| Rated pressure/frequency(V/Hz): | 220/50 |
| Timing: | √ |
| Cup size selection: | 2-12cup |
| Delayed heat preservation: | √ |
| Water level indication: | √ |
| Water storage capacity(ml): | 1500 |